Turns out this is old news... ram air...
12-12-2016, 10:07 PM
Mountain Member
Squid
Join Date: Aug 2015
Location: Groveland, CA (Near Yosemite)
Posts: 10
Turns out this is old news... ram air...
---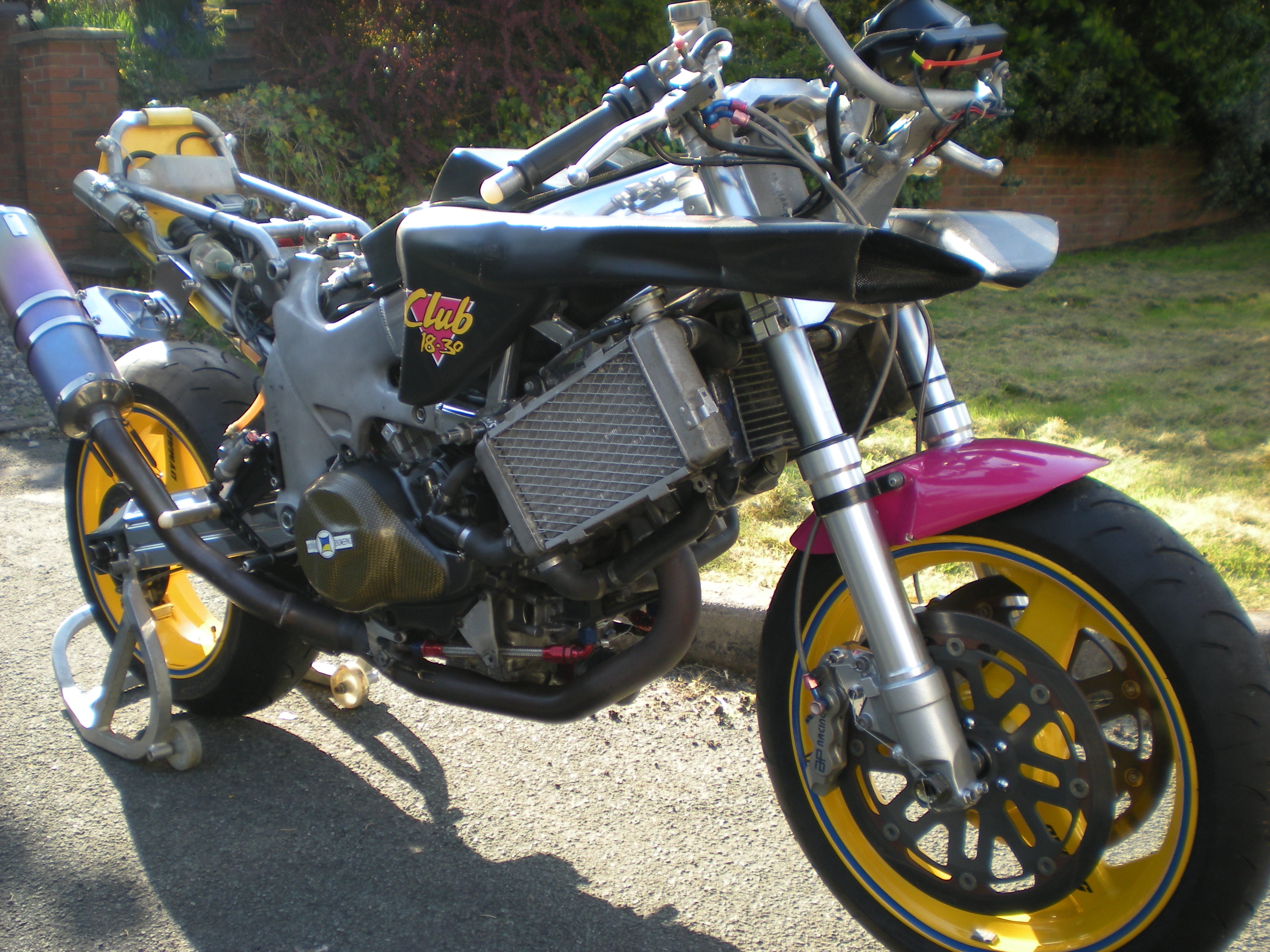 Cool............
http://www.moonpie.co.uk/vtra6.JPG
12-13-2016, 11:09 AM
That's not ramair. Those things you see are hiding the best kept secret for track days.
Rex Kramer- The carbon fiber "ramair" protrusions are what most people believe to be hollow. However, this is most definitely not the case. Hidden behind those dummy ramair tubes, is the best track day weapon ever created. First used in the 1987 Isle of Man Dakar rally, this weapon proved extremely useful. Consisting of a tank of compressed nitrogen under the seat, a hopper, a chromoly tube and a trigger. The original system used little ***** of ground up Ghost pepper, but an unfortunate incident at the Texas Mazda-Toyota-Ford Speedway put the end to that. While in 32nd place, Bill "Hot Shoes" Letzonelinger, fired off a shot at his closest competitor, but the wind blew it back into Bill's face and while he tried to pull over blind as a bat and shut the bike down, unbeknownst to him, he wasn't hitting the kill switch, he kept pressing the trigger. The unfortunate part was that Bill's bike was pointed at the stands.
Ghost pepper, or Ghost P as its known by the racers, has been banned for many years now by all sanctioning events, but several racers have been known to sneak a few in thier hoppers.
Nowadays, the system is more refined and it has been leaked that Yamaha now has a laser aiming system with HUD. And, Daihatsu has been developing a drone deployment vehicle.
The future looks very bright.
Thread
Thread Starter
Forum
Replies
Last Post