Installing a fuel pump.
08-11-2010, 04:29 PM
Member
Squid
Join Date: Apr 2010
Location: Kobe, Japan
Posts: 42
Installing a fuel pump.
---
I've read
this thread
already.
So my next questions would be:
what is a bypass type fuel pump
and how do I calculate the psi output?
I did a quick check of the pumps available on the japanese auctions and none mentioned anything about psi outputs.
If anyone is asking why, it's because I'm want to place the tank under the seat GP style.
08-11-2010, 04:47 PM
Well... If they don't tell you the output in PSI what do they measure it in? conversion shouldn't be to hard...

The key is that the pump is designed for carburators, not FI... If it doesn't say, odds are it's for FI since carbs and pumps aren't that common, and even less so today...
08-11-2010, 06:33 PM
usually fuel pumps used for carburated motors are rated in volume (cc's) per min. FI motors will use fuel pressure rated in psi in referrence to MAP (Manifold Absolute Pressure ie negative vacumme) Honda FI fuel pumps usually run 32 to 50 psi above MAP and is variable based upon load, a Honda FI fuel pump without regulation (fuel pump regulator) will usually run at 50psi max output.
08-11-2010, 06:49 PM
Senior Member
SuperSport
Join Date: Nov 2007
Location: Hamilton, Ontario, Canada
Posts: 807
It sounds like a very ambitious project. Maybe a fuel pump from another carburetted Honda might do the job? The NT650, which may have been known as a Bros in Japan, had an external fuel pump. Some carburetted Gold Wings had a fuel pump in the fuel tank. I don't know if either pump would be adequate for a VTR1000F. Roger at Revolution Racing may know.
09-02-2010, 02:52 PM
09-02-2010, 06:47 PM
Why ?
One more component to fail.
More weight.
More drain on the electrical system.
No gain in power.

FWIW, the CB1 came with a fuel pump, so did the CBR600F3. I've combined the two but got rid of the pump and it runs fine.
Once ,more, why ?
12-12-2011, 04:19 AM
Not sure why but my Firestorm got one.
Recently found out it is not original part of the bike.
But there must be a good side of that to have a fuel pump, if you look closer at Moriwaki VTR you can see it has one(just behind the rear shock resevior).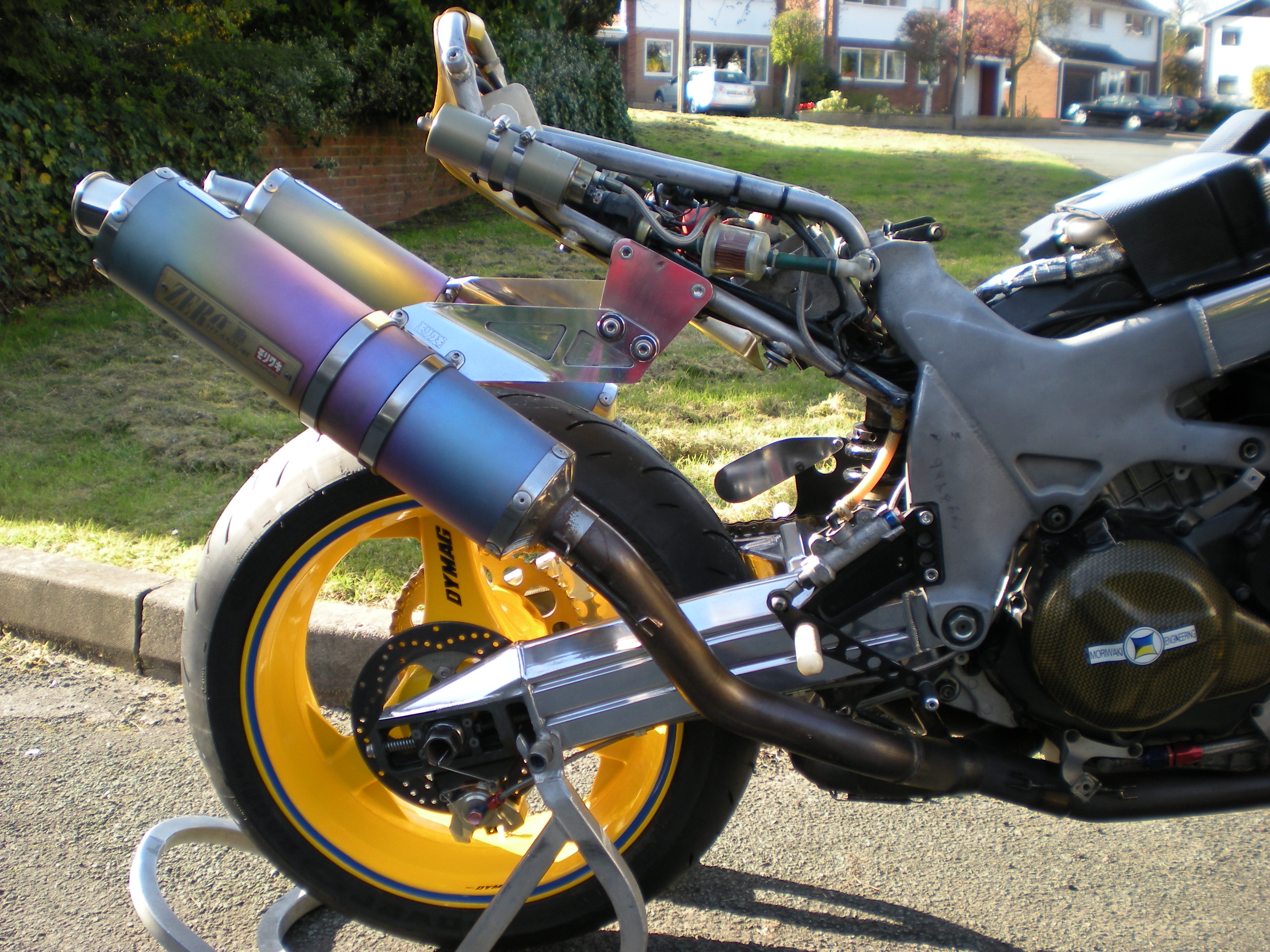 I got a friend that got some skills in tuning bikes and he explained that a fuel pump will keep the fuel level in the carb more stedy at high speeds.
The gravity method my not be enough for the tirsty VTR engine to fill the carbs.
12-12-2011, 09:54 AM
Under hard track riding on a bike that's tuned for maximum performance and nothing else... Then, yes you can starve the engine without a fuel pump on a gravity feed system... But for normal riding it's likely to happen... So why add complexity?
Thread
Thread Starter
Forum
Replies
Last Post