Ben Spies retires
10-26-2013, 02:44 PM
Ben Spies retires
---
This is borrowed form the MotoGP website.
Ben Spies:
"I had such high hopes for racing for Ducati and Ducati has been incredibly supportive of me during this challenging year, so I am tremendously disappointed that I have not been able to fulfill my personal goals and team goals with Ducati. I want to thank everyone from racing organizations, factories, teams and all my fans for helping me and supporting me throughout my career. I never dreamed that I would reach the level of success that I have over the past 20 years of racing, but the time has come to stop and I do so with great sadness."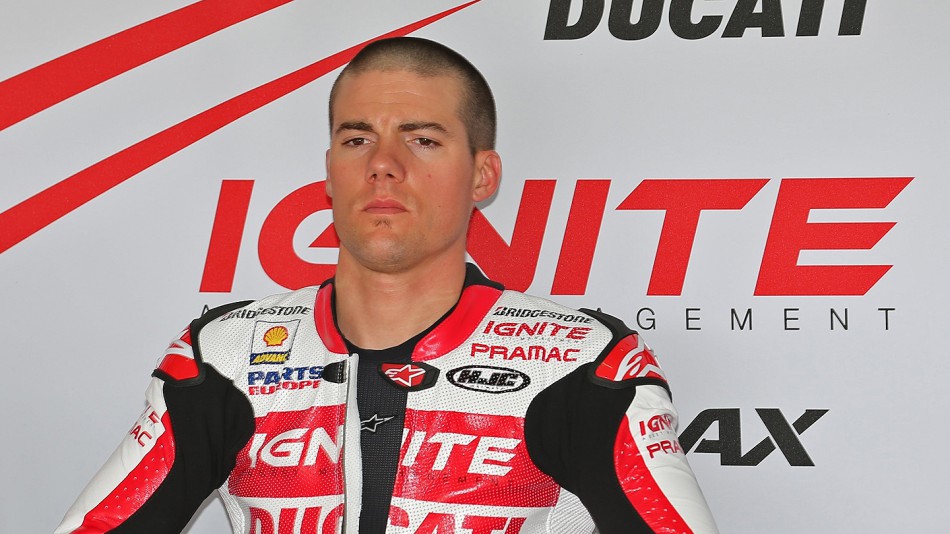 Sad day for Ben and family. I/we [Americans] had high hopes for him. Multiple crashes makes you wonder if the bikes were just too much? Thoughts?
10-26-2013, 04:35 PM
Spies has always pushed the limits. I remember an article in Cycle World the year after he had a bad accident on a 750 in AMA that he slid so far he ate threw his leathers and tore half his left butt cheek off. Nobody thought he was going to get back on a bike and race again and he hopped back on and started winning after that. Seems like every time he wrecks he tries to push harder.
He had a lot of Talent. As do Nicky and Valentino, none of them could succeed with the Ducati though as well as they could on the jap bikes. Too bad, I think Nicky and Spies on the same team would be a bad **** combination with Honda
Edit: he is right though, 20 years is a long time to be racing at that level. At some point you have to realize that your reflexes and healing abilities aren't the same as the new up and comers though. Not saying it cant be done, just that I know it cant get any easier. I know at 30 I wouldn't want to be racing on the top tier, I'm just fine running slow at the back of the pack and finishing the race in 1 piece
---
Last edited by insulinboy; 10-26-2013 at

04:38 PM

.
10-26-2013, 05:08 PM
This is very sad news. I dont think what he did can or will be repeated. Winning AMA superbike and then winning world superbike in his rookie year on tracks he never saw before.

I did have such high hopes for him in motogp but "the race goes not to the swift, but time & chance happens to them all"
10-27-2013, 08:13 AM
Senior Member
SuperSport
Join Date: Nov 2007
Location: Hamilton, Ontario, Canada
Posts: 807
I'm very sorry about Ben Spies' retirement from racing.
His last year with Yamaha compressed about 10 years of misfortune into one. The Ducati he rode for Pramac could finish in the top five only with divine intervention. Why should he risk further injury on an uncompetitive bike? How long will it take for Ducati to produce something better?
I expect him to come back. He's only 29 and he's a superb athlete, a great rider and an intense competitor. He's also very marketable. Maybe Suzuki in 2015?
10-27-2013, 10:08 AM
Senior Member
SuperBike
Join Date: Oct 2007
Location: Menifee, CA
Posts: 1,082
I honestly think he's done. He'll probably go with bicycling as he owns a team. I had hoped Suzuki would've come back in 14 and he'd end up there, I suppose it's possible for 15 but I doubt it.
Thread
Thread Starter
Forum
Replies
Last Post